Cosmetic Surgery Promotions & Events In The South Bay
Our Specials Are In!
Check out these fabulous specials for non surgical facial rejuvenation:
Purchase 3 treatments of microneedling and receive a complimentary LightStim hand piece.
Ends June 30th, 2019
---
Microneedling:
Microneedling is a popular treatment designed to enhance the look and feel of facial skin. The procedure often provides striking results that can take years off of a patient's appearance. The treatment involves the use of fine needles mounted on rollers to create small punctures in the skin's surface. These micro-wounds encourage the body's natural healing mechanisms in a very targeted manner. The purpose of these tiny punctures is to stimulate the production of collagen and elastin so that while the skin heals, it takes on a healthier and more youthful appearance.

---
LightStim: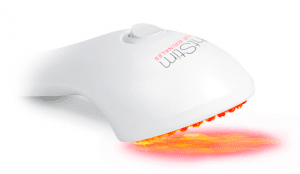 LightStim LED light therapy (FDA Approved) delivers light energy in a similar way plants absorb light energy from the sun. LightStim emits UV-free, beneficial light energy to the skin. Each LightStim product uses different wavelengths, or colors, of light. When this beneficial light is applied directly to the skin it can reduce fine lines and wrinkles, temporarily increase blood circulation, reduce inflammation, promote quicker healing, stimulate collagen/elastin production, and increases moisture retention.