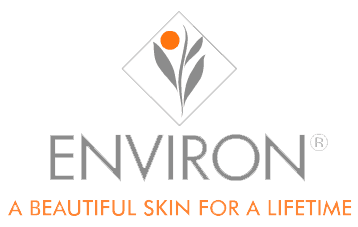 Proper skin care is essential for health, vitality, and a youthful appearance. Non-surgical interventions that rejuvenate the skin, such as chemical peels and laser resurfacing, must be performed in-office, but patients can reap long-lasting benefits by using medical-grade skin care products at home. Environ® skin care products rid the skin of impurities, rejuvenate skin texture and tone, and revitalize its appearance to help you look more youthful.
---
About Environ® Skin Care Products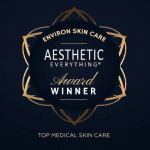 Environ® skin care relies on the power of vitamin A to reverse the effects of sun damage, environmental factors, pollution, and stress. Vitamin A is essential to skin health and is a cornerstone ingredient in all Environ® skin care products along with antioxidants, peptides, and other revitalizing nutrients. Daily replenishment of vitamin A assists in skin renewal and leads to long-term skin enhancement.
The core Environ® skin care products utilize the Vitamin STEP-UP SYSTEM™, which introduces gradually increasing amounts of vitamin A and other ingredients in each level for the comfort and benefit of the skin. As a result, the skin becomes progressively smoother, more radiant, and more youthful. Continued use of your skin care regimen will maintain the results and ensure the best, healthiest, and most beautiful skin.
---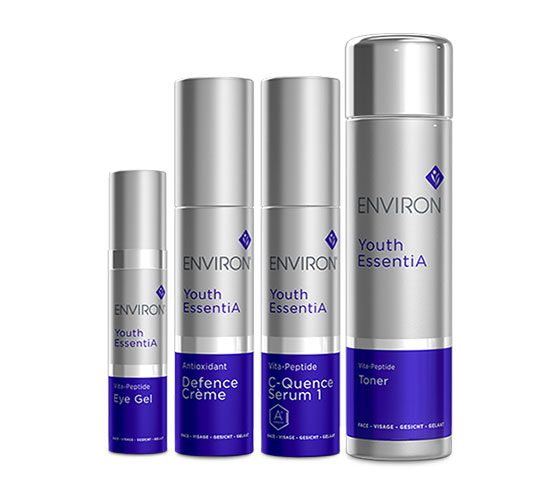 Youth EssentiA® Range
Youth EssentiA® Range products combine powerful vitamins, antioxidants, and peptides to rejuvenate the skin and produce a youthful radiance. These products not only remove makeup and impurities, enrich, nourish, moisturize, and refresh the skin, and improve skin tone, elasticity, and texture, but they also combat free radicals retarding the skin damage of aging.
Vita-Peptide Toner
Hydra-Intense Cleansing Lotion
Vita-Peptide Eye Gel
Vita-Peptide C-Quence Serums 1 through 4
Vita-Peptide Intensive Serum 4 Plus
Antioxidant Defence Crème
Vita-Antioxidant Defence Crème Plus
---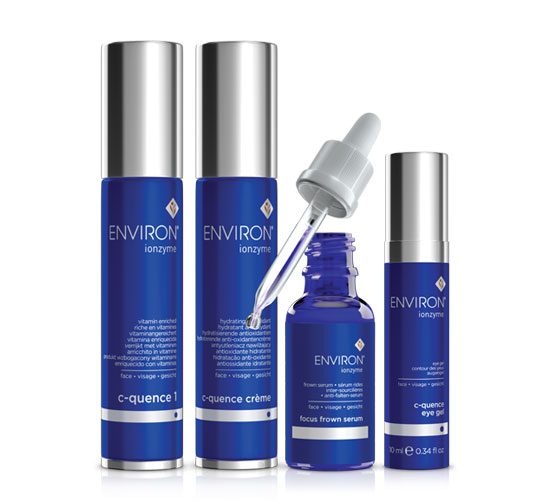 Ionzyme® Range
Ionzyme® Range products combine vitamins, antioxidants, and peptides to make the skin more even, smooth, and healthy looking. For youthful radiance, these products refresh and energize the skin, exfoliate, hydrate, plump, soften, and relax the skin. They can also minimize wrinkles, soften expression lines, and create a more even skin tone.
C-Quence Energising Masque
Focus Hydrating Serum
Focus Frown Serum
---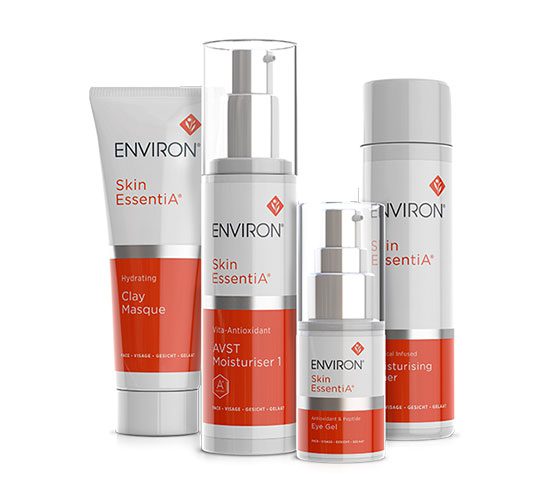 Skin EssentiA® Range
Skin EssentiA® Range products combine antioxidants, vitamin A, vitamin C, vitamin E, and other ingredients to bolster the skin's natural beauty. These products can: remove makeup and sunscreen; clear away excess surface oil and pollutants; lift impurities; condition and energize the skin; moisturize and refresh the tissues; exfoliate; improve skin tone; soften fine lines; and minimize other signs of aging and sun damage.
Oil Free Eye Makeup Remover
Dual Action Pre-Cleansing Oil
Hydrating Clay Masque
Mild Cleansing Lotion
Botanical Infused Moisturising Toner
Antioxidant & Peptide Eye Gel
Vita-Antioxidant AVST Gel (discontinued globally)
Vita-Antioxidant AVST Moisturiser 1 through 5
---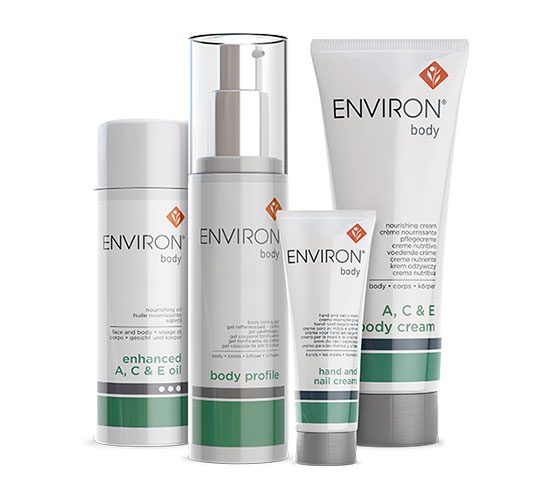 Body Range
Body Range products combine vitamins, antioxidants, and moisturizers to enhance the appearance of the skin. These products maintain optimal moisture balance, firm and condition, rejuvenate, hydrate, improve skin texture, make the skin soft and supple, and improve the appearance of fine lines.
Hand & Nail Cream
Body Profile
Derma-Lac Lotion
A, C & E Body Cream
A, C & E Oil
A, C & E Enhanced Oil
---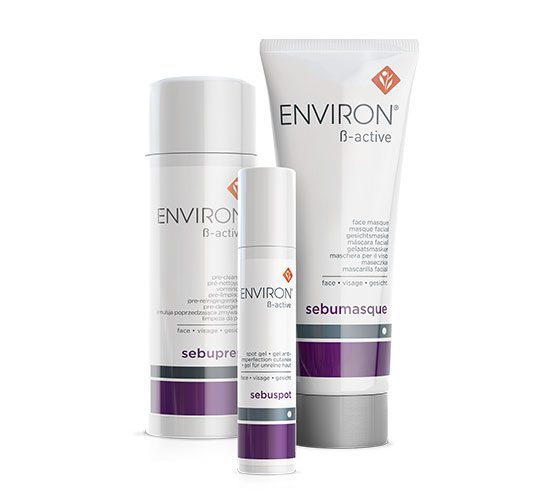 ß-Active Range
ß-Active Range products treat blemish-prone skin and leave it smoother and clearer. These products can dissolve excess surface oils, remove environmental impurities, maintain optimal moisture balance, micro-exfoliate, hydrate, refine, reduce visible oiliness, soothe and moisturize, address individual breakouts, control oil production, reduce the appearance of redness and inflammation, and clear congestion.
Sebuprep
Sebuwash
Sebumasque
Sebutone
Sebugel A
Sebuspot
---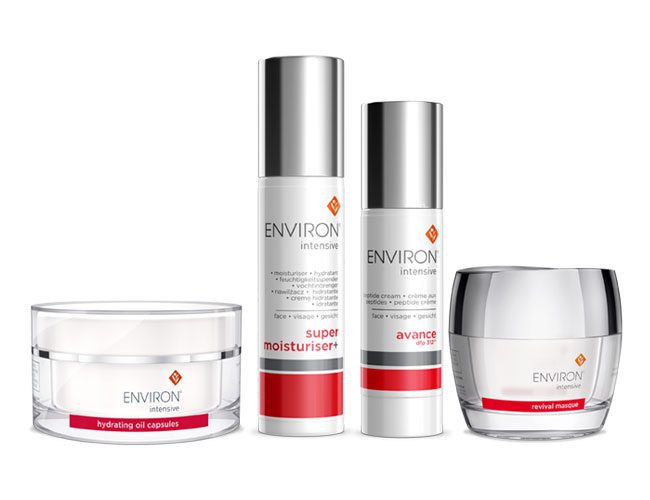 Intensive™ Range
Intensive™ Range skin care products are specially formulated to address specific skin conditions and provide targeted solutions. These products can create visibly smoother and younger-looking skin, smooth lines and wrinkles, plump the skin, refine texture, and make skin tone more even. They can also revitalize and soften skin, protect and retain moisture levels, energize and exfoliate, nurture, defend the skin, reduce the appearance of rough and sun-damaged skin, and even moisturize and enhance the look of the scalp and hair.
Revival Masque
Avance DFP312™ Cream
Retinol 1 through 3
Hydrating Oil Capsules
Super Moisturiser+
Alpha Hydroxy Cream
Colostrum Gel
Antioxidant Gel
Alpha Toner Forte
Alpha Hydroxy Gel
Hair & Scalp Tonic
---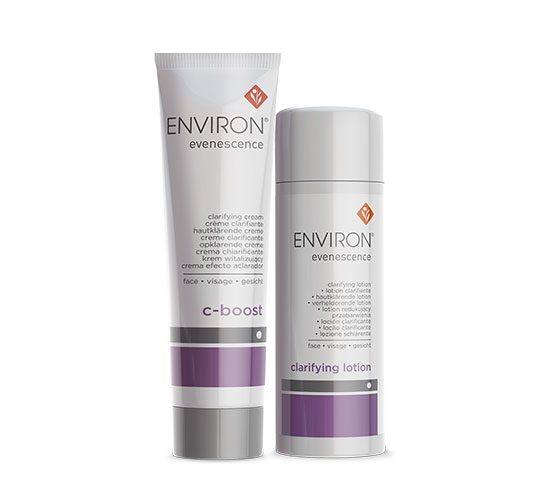 Evenescence Range
Evenescence Range products contain ingredient combinations that synergistically improve uneven skin tone to help the skin appear clear, even, and beautiful. These products can give the skin a more radiant and even appearance and improve the appearance of sun-damaged skin.
---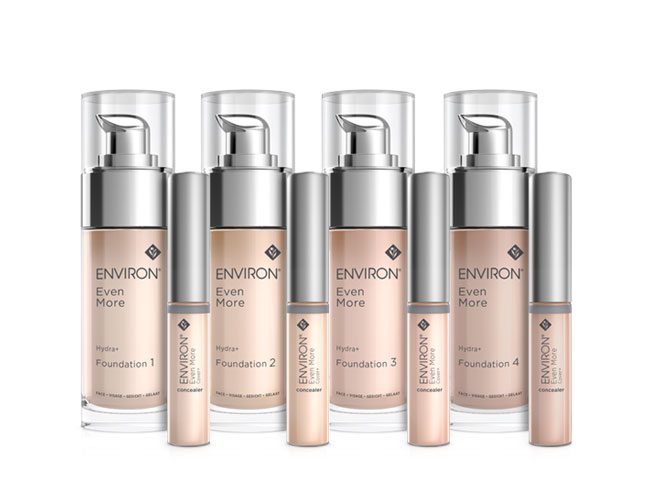 Even More™ Range
Even More™ Range products are concealers and foundations that provide coverage for flawless-looking skin. These products offer light and even coverage, an immediate lifting effect, reduced visibility of blemishes and shadows, reduced visibility of under-eye circles and puffiness, and a flawless finish that complements your natural skin tone.
Cover+ Concealer
Hydra+ Foundation 1
---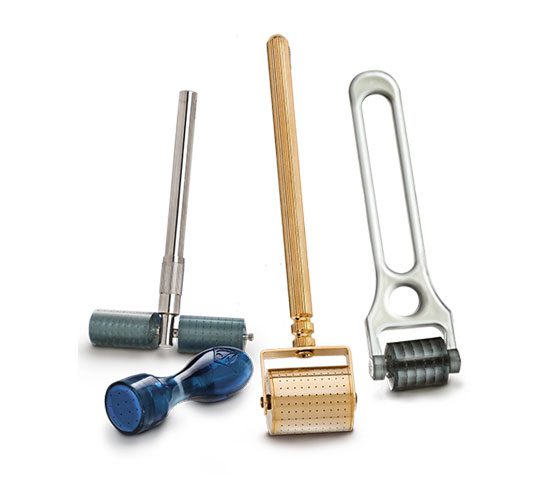 Cool Peel® Kit
This instrument was pioneered by world renowned reconstructive surgeon Dr Des Fernandes, the Founder and Scientific Director of Environ. It has a smooth action roller head embedded with durable 0.1 mm stainless steel micro-needles for use on the face and neck.
To learn more about our skin care products, call (310) 597-4734 or contact us online today.