LightStim® in Palos Verdes

---
As we grow older, so does our skin. Our skin tends to lose its bright, youthful appearance with the both the normal degeneration that comes with age and the accumulated damage from years of sun exposure. The loss of vibrancy is accompanied by the formation of fine wrinkles and ultimately sagging.
LightStim® is FDA approved for reducing wrinkles and treating discomfort, including minor aches and pains, arthritis, muscle soreness, and tightness.
LightStim® LED light therapy is a powerful, minimally invasive skin rejuvenation technique that helps restore a youthful and healthy skin complexion while relieving some of these minor annoyances.
---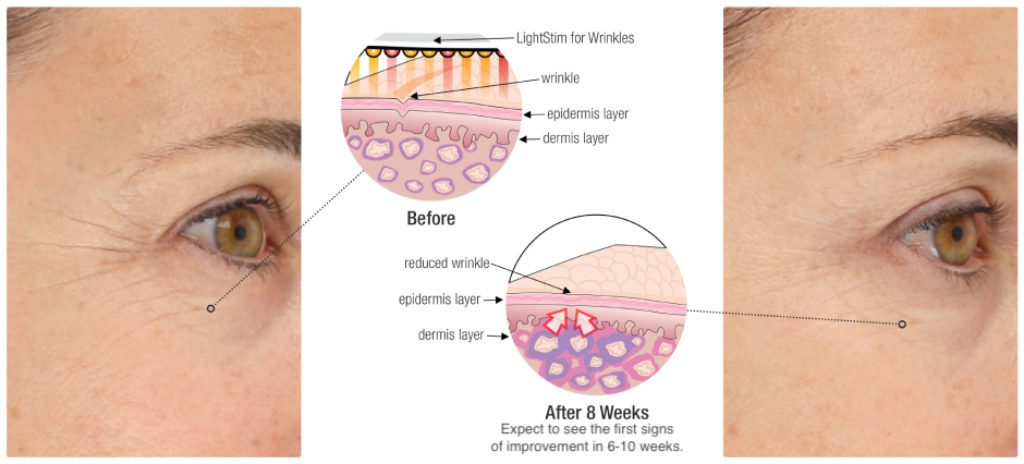 What Are the Benefits of LightStim®?
A loss of skin elasticity, sun-damage, and decreased collagen production affect the skin's appearance.
LightStim® LED light therapy is a natural and safe alternative compared to extensive skin repair procedures.
The main benefits of LightStim® include:
No downtime/non-invasive
Natural way to improve skin health
Reduction of fine lines, wrinkles, and acne scars
Promotion of blood circulation
Emitting UV-free light energy
Easing of pain during the recovery process
Temporarily relief of arthritis pain, muscle, and joint pain and stiffness
Am I the Right Candidate for LightStim®?
Most patients are the right candidate for LightStim®. Typically if they have:
Fine lines and wrinkles
Mild to moderate acne
Arthritis pain
Post-workout soreness
Muscle tightness
Joint pain
---

---
How Is the Treatment for LightStim® Performed?
We have a LightStim® Professional ProPanel for anti-aging in the office. LightStim® is the only US manufacturer of LED equipment for professional use in the treatment room.
LightStim® is a handheld, lightweight device that emits LED wavelengths for different therapeutic benefits and can be used for home care treatment.
The LightStim® device is safe to use on all skin types and is clinically proven to be an effective way to minimize wrinkles and reduce skin blemishes.
How Can LightStim® Treat Acne?
Aside from treating wrinkles and troublesome pain areas on the body, LightStim® can effectively reduce the appearance of acne.
Stubborn acne is a result of our glands producing an excess amount of sebum or oil. Excess oil clogs our pores and causes bacteria to multiply. The bacteria cause pustulation, producing acne lesions on the skin's surface.
LightStim® LED light therapy uses its wavelength technology to destroy acne-causing bacteria.
You will notice a clearer, smoother complexion after the treatment.
What Is Recovery After LightStim® Like?
There is no downtime required after a LightStim® treatment. The device is designed to emit soothing warmth in a gentle manner, which means that no discomfort will be felt.
Your skin will feel better immediately after LightStim® treatment, and you can repeat treatments as often as necessary.
Interested in a LightStim® in Palos Verdes, CA?
If you would like to learn more about LightStim® LED light therapy and how you can better care for your skin, call our Palos Verdes location at (310) 597-4734 or fill out our online contact form.