Why Choose Plastic Surgery Near Los Angeles, CA?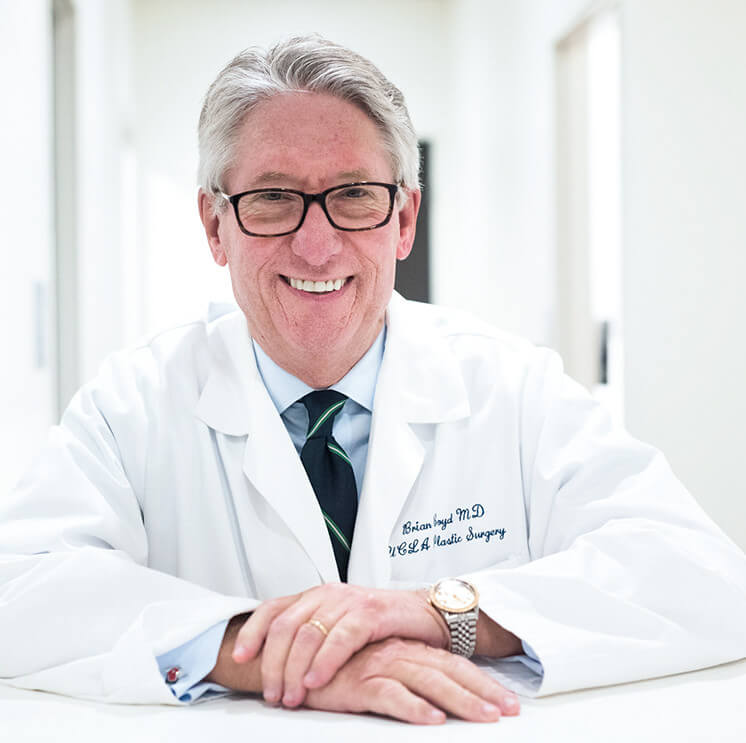 Los Angeles is known as one of the plastic surgery capitals of the world, and for a good reason. Whether in Hollywood or communities like Beverly Hills, many people, including celebrities, want a touch-up to look their best onscreen and off. Consequently, there are many plastic surgeons in LA eager to help these people achieve their ideal appearance.
However, cosmetic surgery is not just for the rich and famous. Anyone who wants to improve their appearance is a potential plastic surgery candidate.
Plastic Surgery Procedures
Dr. Boyd offers many types of plastic surgery procedures for medical (reconstructive) and cosmetic reasons.
These procedures include:
---
Coming From Los Angeles for Plastic Surgery?
Our Office Location:
550 Deep Valley Drive, Suite 283
Rolling Hills Estates, Palos Verdes, CA
Here's How to Find Us
Take the 110 S toward Palos Verdes
Take exit 4 for CA-1/Pacific Coast Hwy
Exit Crenshaw Blvd and turn left
Turn right onto Indian Peak Rd
Turn right onto Norris Center Dr
Turn right onto Silver Spur Rd
We are approximately 500 feet ahead on the right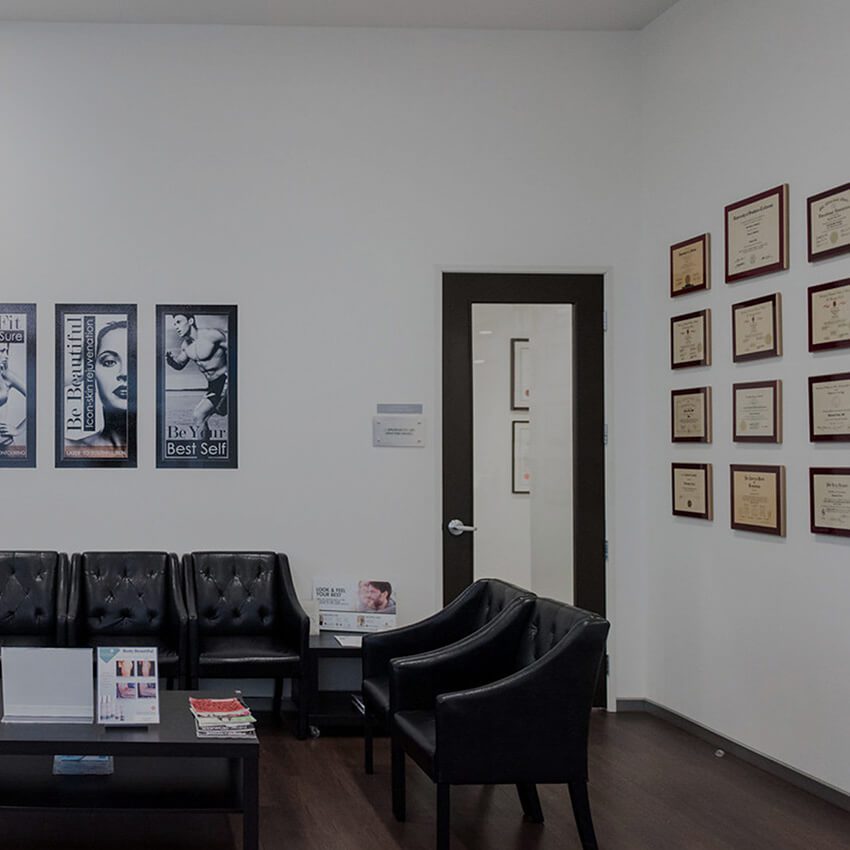 ---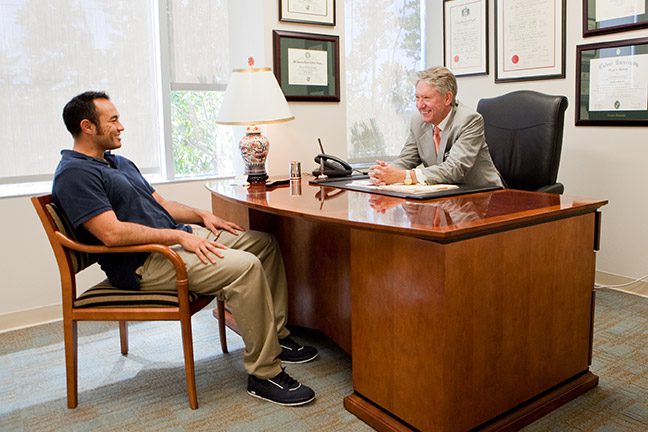 How Do I Find the Right Plastic Surgeon?
When looking for a plastic surgeon, you should obviously find one who specializes in the areas you want addressed. After that, check out his or her credentials (especially board certification in plastic surgery) and experience. You should also research what their previous patients have to say. Word of mouth referrals are invaluable, particularly from other physicians. Where would they go themselves, or to whom would they send their spouse?
Look at before and after photos on their website to see if their previous results appeal to you. If you like what you see, schedule a consultation.
How Do I Know if Plastic Surgery Is Right for Me?
If you are considering plastic surgery, the next step is to schedule a consultation. Board-certified plastic surgeons like Dr. Boyd can help you determine the best cosmetic surgery options to address your concerns. However, it is very important to establish a trusting relationship with your surgeon, whoever he or she may be. Is the individual decent, conscientious, and trustworthy? Do you communicate? Will the surgeon take care of you if healing is delayed or revisions need to be done?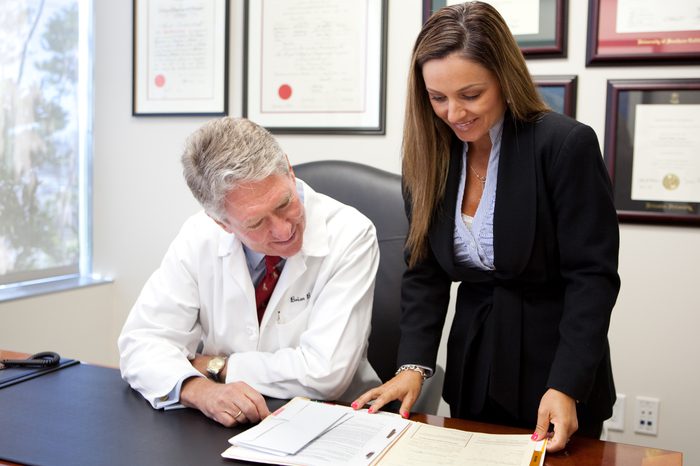 ---
Interested in Learning More?
If you are interested in learning more about how you can benefit from plastic surgery, please contact Dr. Boyd's office by calling (310) 597-4734.
---
Things to Do in LA
LA is a world-class city with lots to do whether you are in the planning stages or the recovery phase of plastic surgery. It is also a wonderful venue to enjoy the results and experience the life changes associated with a well-executed procedure.
Beaches
One of the most well-known attractions of this area is its myriad of beaches, each with its own personality and character.
Santa Monica beach has smooth white sand with its famous amusement park on the pier. It is ideal for those looking to swim, entertain children, rollerblade or bike ride along the coast.
Malibu beaches include a series of small private coves, ideal for romantic getaways or family gatherings. Some coves are better for fishing or surfing than swimming, but you can still find a sweet spot to do it all.
To the south, Huntington Beach offers great surfing opportunities and plenty of shops and restaurants just off the beach.
Venice Beach has plenty of options for sports and activities on the beach, from volleyball and tennis to skateboarding and bike riding. 'Muscle' beach is a mecca for body-builders and the spot where a certain ex-governor of California got his start. The beach also has plenty of local artists and shops selling their wares. The restaurants along Abbot Kinney Blvd are both multifarious and excellent.
Amusement Parks
LA has more amusement parks than most other cities. It is one of the reasons California has more roller coasters than any other state in the US.
Below are some of the most popular theme parks in the area you won't want to miss:
Disneyland: It's no surprise that Disneyland is one of the world's most well-known and popular theme parks. It has more attractions than you can shake a stick at, and it's fun for the entire family.
Six Flags: If you are looking for intense thrills and heart-pounding roller coaster rides, Six Flags is the park for you.
Knott's Berry Farm: A smaller park with smaller crowds and tasty treats, Knotts still holds its own as one of the area's best theme parks.
Universal Studios: Take a trip that gives you more than a glimpse of Hollywood's movie-making industry. See the Bates' motel up close, experience a flash flood, a shark attack, and visit Hogwarts school. Watch a live, action-packed drama based on a popular movie complete with acrobatic stunts and pyrotechnics.
Museums
LA is home to some of America's finest museums, art galleries, and points of interest; many immortalized on the silver screen.
Museum Row: LA has more than its fair share of museums, including the recently-opened Academy Museum of Motion Pictures located conveniently in the Museum District. This soi-disant 'Miracle Mile' extends along Wilshire Boulevard between Fairfax Avenue and La Brea Avenue and is home to four other major LA museums: the LA County Museum of Art, the La Brea Tar Pits and Museum; the Craft Contemporary Museum, and the Petersen Auto Museum. A short drive away is the Grove and Farmers Market at Third Street and Fairfax.
Getty Museum: The most dramatic museum, however, is the world-famous Getty Center. It sits on an elevated plateau just off the 405, north of Sunset, overlooking the city rather like the Acropolis of ancient (and modern) Athens. It consists of walkways, gardens, and pavilions housing over two billion dollars of the world's finest art from antiquity to the present day.
Griffiths Observatory: Featured in many movies is the Griffith Observatory, situated on the south-facing slope of Mount Hollywood in Griffiths Park to the east of downtown. Again there are magnificent views of the city, particularly at night, and fascinating things to see within the observatory itself. From the viewing terrace, the Hollywood sign is up close and personal!
Shopping
The options for shopping, the diversity and quality of the retail industry, and the ambiance of the shopping experience in LA are unrivaled.
Beverly Hills: Anybody who has seen the popular movie 'Pretty Woman' with Julia Roberts and Richard Gere will recall the former's adventures on Rodeo Drive, the ne plus ultra of expensive sophisticated and exclusive shopping. However, the 'Golden Triangle' of Beverly Hills, subtended by Wilshire Boulevard, Santa Monica Boulevard, and Canon Drive, also contains a number of other streets with a similar cachet for fine shopping and dining. It is a favorite location for 'stargazing.'
South Coast Plaza: This is a vast mall located to the south in Costa Mesa, about 45 minutes from Los Angeles, at the junction of the 405 and Bristol Street. It is the largest shopping center on the west coast, with over 250 high-end boutiques and celebrated dining venues. It is said that it duplicates and arguably expands the product lines found in Beverly Hills — from Alexander McQueen to Zara — at a significant discount.
Santa Monica: Santa Monica has a unique downtown small-town neighborhood feel that offers the strolling shopper a wide range of products from the exclusive to the commonplace. It is street shopping with many low-rise individual stores and alfresco dining opportunities. Here the visitor is refreshed by cool ocean breezes and a laid-back atmosphere. The boardwalk and Santa Monica pier are also close at hand.