Abdominal Liposuction vs. Tummy Tuck Surgery
Posted December 03, 2019 in Tummy Tuck
4 Minute Read
All across the United States, women and men are increasingly seeking plastic surgery to resolve concerns with their facial features and bodies. 
A skilled surgeon can enhance your appearance using various surgical techniques.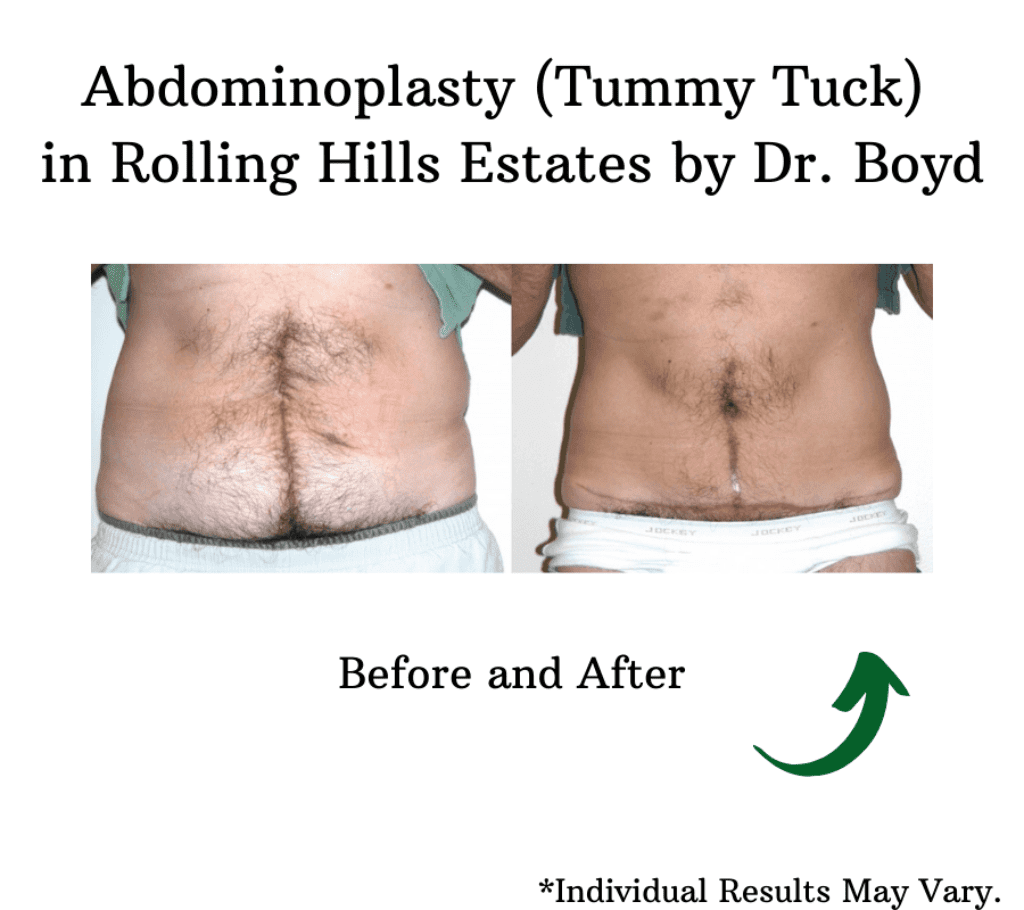 If you are bothered by loose abdominal skin, bulky flesh, stretch marks or an abdominal pannus (hanging fold or apron), you may be a good candidate for abdominoplasty (tummy tuck surgery) or abdominal liposuction.
What Is the Difference Between Abdominal Liposuction and Tummy Tuck Surgery?
Liposuction can remove fat from an excessively thick abdominal wall, and permit a degree of sculpting with accentuation of the waist, while a tummy tuck removes sagging skin from the lower abdomen radically tightening it. Weak and separated stomach muscles are brought back together in the midline for a functional as well as a cosmetic benefit. 
Dr. Boyd offers both liposuction, tummy tuck surgery, and a combination of both procedures in his Palos Verdes (Rolling Hills Estates) location. 
Can I Combine My Tummy Tuck or Liposuction with Other Procedures?
Many patients are combining liposuction and tummy tuck surgery with other procedures, such as breast augmentation, breast lift, or an arm lift, to address bodily concerns. This combination procedure is known as a Mommy Makeover or Daddy Do-Over. 
By combining procedures, it reduces the number of surgeries needed and total time under anesthesia, while dramatically enhancing a patient's figure.
Patients who have lost a significant amount of weight may also need full-body contouring, which consists of a series of excisional procedures. 
Obtaining a Shapelier Figure
Many patients are unsure if they can benefit more from abdominal liposuction or tummy tuck surgery. Dr. Boyd will tell you the most appropriate procedure for your particular problem. Below are some procedural details to help you understand the difference.
Abdominal liposuction is designed to remove fat cells from the abdomen and provide a slimmer midsection. Dr. Boyd will make tiny incisions and through which he can manipulate a cannula (a stainless steel suction tube 3-4 mm in diameter with a side hole near the tip) to break off and remove fatty tissue. This process produces a sculpted, toned appearance.
Tummy tuck surgery removes excess fat and skin, along with addressing lax abdominal muscles. Dr. Boyd will make a horizontal incision above the patient's pubic bone extending  from hip to hip. The redundant skin is removed, and the underlying abdominal muscles are sutured together. This process produces a flatter, tighter tummy.
While both of these procedures create a more slender waistline for the patient, they target different factors that cause a protruding belly. In some instances, both procedures are performed simultaneously.
Dr. Boyd will examine the condition of your tissues during your consultation and make recommendations for which surgical plan can benefit you the most.
Whether you decide that abdominal liposuction or a tummy tuck is a better choice for your situation, or desire both procedures, it is crucial to remember that these surgeries can only correct the immediate deformity. The improvements made must be maintained by adding exercise and following a healthy diet.
After either procedure, you will need to stay slim to ensure optimal results.
How Long Do Tummy Tuck Surgery and Liposuction Take to Complete?
The time it takes to complete your procedure will depend on which techniques and approaches are utilized. 
A mini tummy tuck can take about one or two hours to finish since it only addresses the lower portion of the stomach (below your belly button). 
This procedure is usually best for patients with minimal excess tissue and only minor muscle tightening needed.
Traditional tummy tuck surgery is more involved and can range between two to five hours to finish.
Abdominal liposuction can take between one and three hours to complete.
If you are combining other procedures with your tummy tuck, such as body contouring, then it can vary depending on which method is used.
How Much Does a Tummy Tuck and Liposuction Cost?
According to the American Society of Aesthetic Plastic Surgeons (ASAPS) and the American Society of Plastic Surgeons (ASPS), the average cost of a tummy tuck ranges between $5,420 and $6,250. 
The average cost of liposuction is approximately between $2,830 and $3,520, depending on the extent of fat being removed.
These prices can vary depending on the geographical location of your surgery, the experience and skill of the surgeon performing the tummy tuck, surgical facility fees, medications, anesthesia, the demand of the procedure, and other associated costs.
Dr. Boyd can provide an accurate cost estimate during your initial consultation.
What Financing Options are Available?
Dr. Boyd's practice can help you attain financing through CareCredit® or ALPHAEON CREDIT®.
How Can I Prepare for My Surgery?
When you decide to undergo a plastic surgery procedure, regardless of the technique, you should educate yourself about the entire process. 
Understanding the outcome and risks, having realistic expectations, and knowing what to expect can all help you have a safe, comfortable experience.
Most plastic surgeons will advise that you reach or be near your ideal body weight before going ahead with your surgery. 
You will need to abstain from nicotine, excessive alcohol use, aspirin, and stop certain medications at least two weeks prior to your procedure. 
If you decide to smoke or use tobacco products directly before or after your surgery, it can cause complications such as poor healing and increase the risk of contracting an infection.
You will want to arrange for someone to drive you to and from surgery. 
Although this is an outpatient procedure under general anesthesia, you will not have an overnight stay in the hospital unless specifically recommended by your Dr. Boyd.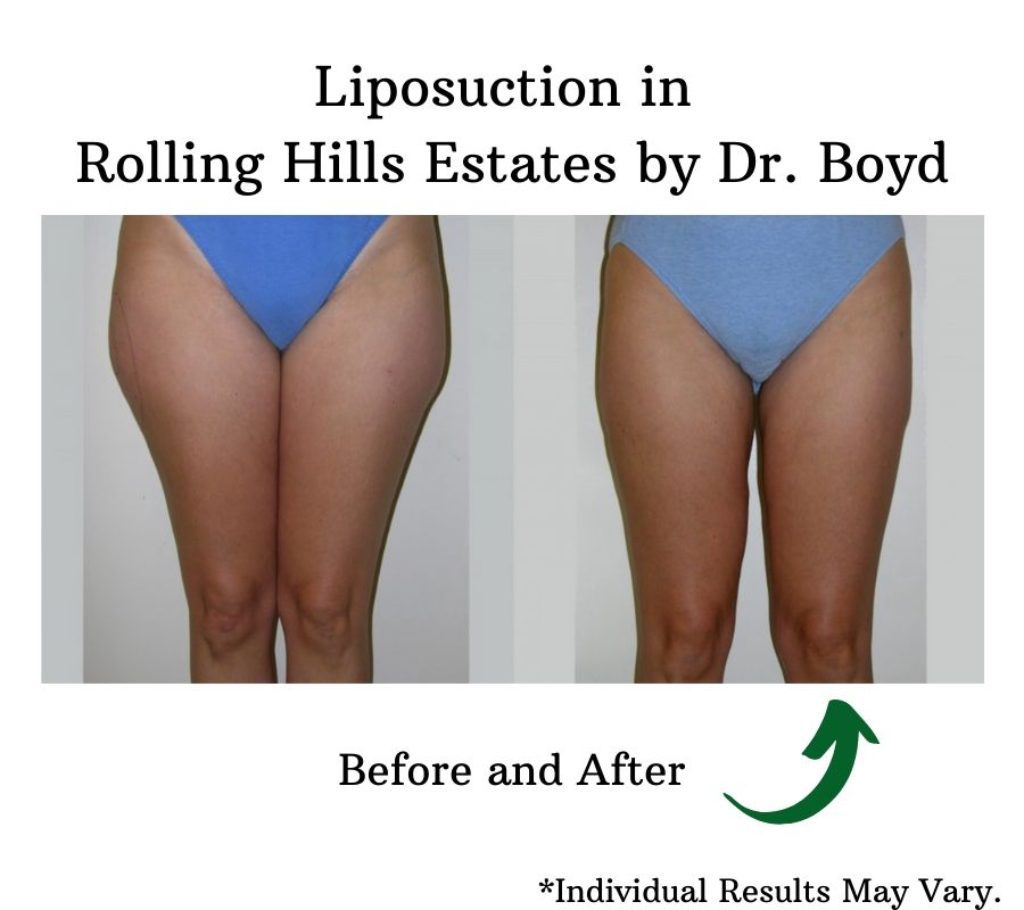 Are There Side Effects and Risks?
After tummy tuck surgery or liposuction, the most common side effects are:
Bruising
Numbness
Swelling
Temporary discomfort
Contour irregularities
Tummy tuck surgery risks can include the possibility of blood clots, extensive scarring, infection, poor healing, and skin loss. 
These risks are reduced when the surgery is performed by a certified, skilled, experienced plastic surgeon such as Dr. Boyd.
Are the Scars Visible?
Tummy tuck incisions are made around the bikini line, above the pubic bone. Most bathing suits and underwear conceal these scars. 
However, the size of your scar may extend from one hip bone to the other hip bone, depending on the degree of correction necessary.
Liposuction involves tiny incisions in the skin, so scarring is kept to a minimum.
Over time, your scars should fade and become less visible.
What Is the Best Way to Find a Qualified Tummy Tuck or Liposuction Specialist?
You can conduct research online by reviewing information about the surgeon in question and verifying if he or she is board certified by the American Board of Medical Specialties (ABMS) in Plastic Surgery.  Beware of bogus non-ABMS boards set up by groups of untrained physicians to deceive the public. Most plastic surgeons have websites where one can read testimonials and reviews, and view before-and-after photos. Google and Yelp also provide reviews and patient feedback.
Once you feel ready to select your surgeon, schedule a consultation, and ensure that you feel comfortable with your physician.
"Perfection is unattainable, and the best option is to first try to attain a flatter stomach by adding more exercise and following a healthy diet."
Are You Ready to Discuss Your Body Concerns?
If you are considering abdominal liposuction or a tummy tuck, then your next step should be to schedule a consultation with Dr. Boyd.
Our office can be reached by calling (310) 597-4734, or you are welcome to complete an online contact form to schedule your consultation today.