Can Microneedling Get Rid of Stretch Marks?
Posted December 30, 2019 in Microneedling
3 Min Read
Although stretch marks on our bodies can be considered as honorable battle scars, they can still be an aesthetic distraction and reduce our self-confidence with their visibility.
Microneedling, also called collagen induction therapy, is a minimally-invasive cosmetic procedure that uses a roller with multiple very fine needles to penetrate the skin, gradually inducing the formation of new collagen, which can help eliminate unwanted stretch marks.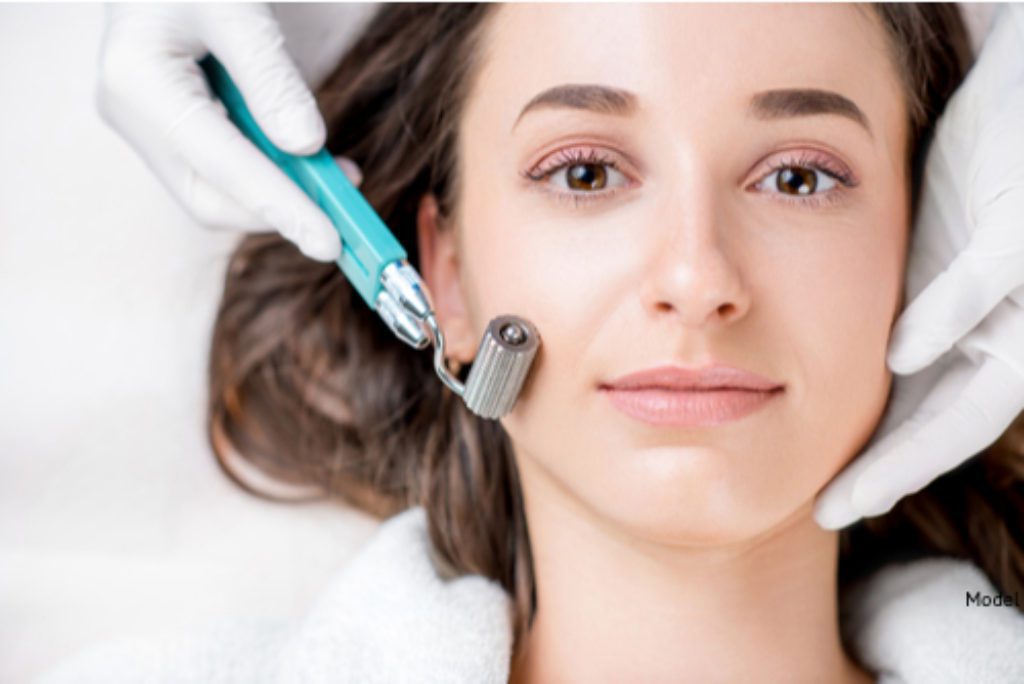 Microneedling uses a derma roller device that is effective at treating scars, wrinkles, large pores, and stretch marks.
You no longer have to conceal your blemishes and marks with loads of makeup because this treatment will improve skin texture and restore the skin's youthful appearance.
How Does Microneedling Work?
Microneedling is a skin rejuvenation technique that uses fine needles to make microscopic punctures into the skin to boost collagen and elastic development.
This technique can be used on different areas of the body: most commonly on the face, to help rejuvenate the skin, and on the abdomen or thighs to eliminate the signs of stretch marks.
The derma roller device has hundreds of tiny needles that gently create small punctures in the skin as it passes to and fro. These punctures heal quickly to produce a brighter complexion and smoother texture.
Microneedling provides long-lasting results by promoting collagen and elastin growth and skin cell regeneration to enhance the overall appearance of the skin.
What Causes Stretch Marks?
Stretch marks affect more women than men and can result from pregnancy. Stretch marks are caused by the tearing of the dermis. This is often from the rapid stretching of the skin associated with rapid growth or rapid weight changes. Stretch marks may also be influenced by hormonal changes associated with puberty, pregnancy, bodybuilding, or hormone replacement therapy.
Stretch marks commonly appear on the stomach, thighs, and arms and can seem impossible to hide.
Microneedling can lessen the appearance of stretch marks, and can often make them disappear entirely.
What Else Can Microneedling Do?
Microneedling is effective in enhancing the look and feel of the skin. The treatment poses many benefits like tightening the skin and reducing the appearance of facial imperfections.
The cost of microneedling is also reasonable and will depend on the size of the area that needs treatment.
Some benefits of microneedling include:
Tighter and improved skin texture
Reduction in fine lines, acne scars, and wrinkles
Increased collagen and elastin growth
Microneedling provides instant results, is not painful, and requires no downtime. The treatment also will not introduce new signs of scarring.
Have More Questions?
If you would like to learn more about our microneedling services, call our office in Palos Verdes, CA, at (310) 597-4734, or you are welcome to complete an online contact form to schedule your consultation today.