Dr. J. Brian Boyd – A Member of the South Bay Community
Posted July 20, 2015 in Lifestyle, Media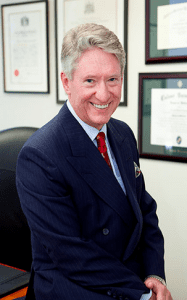 There are many factors that go into making a first rate plastic surgeon, such as training, skill, experience, dedication, and passion for the work at hand. What people often fail to realize (and this may be just as important as all of the other characteristics) is that an outstanding plastic surgeon has a passion for the community no less than for the refinement of surgical technique.
Feeling connected to those around them helps doctors build quality, long-lasting relationships with their patients, permitting them them to better understand each one's needs and goals. Dr. Brian Boyd is a long-standing member of the South Bay community, and was recently featured on SouthBay Magazine's "Spa, Beauty & Fitness" online profile.
Attention to Patients
Dr. Brian Boyd attributes the success of his practice to the quality of patient care he provides. He says he keeps his clients happy by "getting to know them personally and gaining a good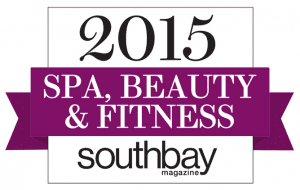 understanding of their fears and expectations." Having an open and honest dialogue is the number one influencing factor in achieving outstanding results. If a surgeon hasn't developed a personal relationship with his or her patients, then chances are he or she won't have a solid grasp on individual patient goals. Dr. Brian Boyd's practice offers a variety of incentives to encourage patient loyalty, and believes strongly in "treating patients with respect and taking their problems seriously."
Passion for the Craft
Loving your work is probably as important as caring about your patients. Dr. Brian Boyd feels that the most rewarding aspect of being a plastic surgeon is when the surgery provides a significantly beneficial change in the person's life. Not merely satisfied satisfied with merely doing; he is always looking to grow and evolve as a plastic surgeon and as a physician. Dr. Brian Boyd is a dedicated member of the full-time faculty at UCLA and feels that "there is no greater incentive to learn than to teach." He is also a reviewer for three major plastic surgery journals, which allows him to keep up-to-date on the latest theories and methods. There is no denying the quality results achieved by a surgeon who is passionate about his craft.
What to see the results for yourself? View his before and after gallery here and see the amazing results Dr. J. Brian Boyd has achieved.   
Offered Procedures
Dr. J. Brian Boyd offers a number of plastic surgery procedures to enhance the members of the South Bay community. Click on each link to learn more about the procedure.
If you are seeking an experienced, top quality, board-certified plastic surgeon, schedule a consultation with Dr. J. Brian Boyd today. Contact our office by calling 310.295.2287, or fill out our online contact form here for more information.