Preparing for Rhinoplasty Revision
Posted October 24, 2017 in Rhinoplasty Revision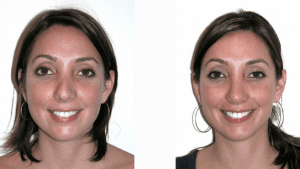 Rhinoplasty does not always turn out according to expectations. Even with the most practiced and skilled surgeon, rhinoplasty is a difficult procedure, and the complex, delicate anatomy of the nose can lead to different results than desired. If you are dissatisfied with the results of your rhinoplasty, be sure that you are sufficiently prepared before you undergo a secondary, or revision, rhinoplasty procedure.
Give It Time
After rhinoplasty, it is vital to allow yourself some time before you decide to get revision surgery. Rushing into a complex procedure is unwise and could potentially result in a worse outcome. Time is also required to allow your tissues to heal. Internal swelling and healing can take a full year or longer to resolve after rhinoplasty, during which time you may continue to observe subtle changes to your nose. Thus, initial unsatisfactory results may improve over time. On the other hand, time may also reveal changes that were previously unobservable; for instance, initially pleasing rhinoplasty results can deteriorate and lead to noticeable deformities even several years later. This is particularly true with the older, more aggressive forms of rhinoplasty.
Prepare Yourself
Emotional maturity is essential before undergoing any elective surgery, but it is especially important before a secondary procedure to correct results from the first. You must prepare yourself for the experience and make sure that your expectations are reasonable. The best outcome depends partly on your ability to recognize what you dislike about your nose and understand precisely what is and what is not possible with nasal surgery. The wisdom of experience indicates that with rhinoplasty, "less is more," and a more conservative approach tends to produce the most satisfying and permanent results. Communicate openly with your surgeon to determine an appropriate approach to facilitate an optimal outcome.
Seek a Skilled Secondary Rhinoplasty Surgeon
Secondary rhinoplasty is far more complicated than primary rhinoplasty. The nasal tissue is relatively fragile to begin with, and the previous operation leaves scar tissue and sometimes damage. Once the nose has already undergone surgery, any new adjustments require an even more delicate approach to avoid causing deformities. The outcome of your procedure will thus be contingent upon the skill and experience of your surgeon. Experience is more pertinent in performing revision rhinoplasty than any other aesthetic procedure. With 20 or 30 years of experience, the best rhinoplasty surgeons will have had the opportunity to see what happens to their own results over time and modify their techniques accordingly. This experience is vital and also allows the rhinoplasty surgeon to assess your situation, determine whether surgery is indicated, and devise a personalized treatment plan to help you achieve your ideal results.
Dr. Brian Boyd, our board-certified plastic surgeon, has over 30 years of experience as a plastic surgeon. His experience has given him essential insight and skills in rhinoplasty and has allowed him to perform successful secondary rhinoplasties on his own patients, patients referred from other surgeons, and even fellow colleagues. To request a consultation with Dr. Boyd for revision rhinoplasty, call 310.597.4734 or complete our online contact form at your earliest convenience.