Breast Augmentation in Los Angeles
For women living in Los Angeles, appearance is a big deal. Between the warm weather, the prevalence of beaches, and the local movie industry, looking good from every angle — naked or clothed — is a constant concern. One of the hardest things to address for some women is the size and shape of their breasts.
Breast augmentation can help enlarge and recontour the breasts, providing you with the appearance you desire.
Are Breast Implants Right for Me?
For women who are not satisfied with the size or shape of their breasts, breast augmentation surgery can certainly help. Breast augmentation is ideal for women with naturally small breasts or who have lost volume due to the deflation that can follow pregnancy, significant weight loss, or age. Breast implants offer the best solution to these problems.
What Are the Benefits of Breast Augmentation?
Breast augmentation provides several benefits to LA women. While the primary goal of breast implants is to increase breast size, they can do much, much more.
Depending on the type of breast implants you choose and where they are placed, implants can change your breast contours (increasing either upper or lower pole fullness), adjust projection, and enhance cleavage.
Whether you are looking for a way to fill out your evening gown, rock a bathing suit or simply restore your appearance after pregnancy, breast implants may be the best choice for you.
Click here to learn how to prepare for your breast augmentation surgery.
How Is Breast Augmentation Performed in Los Angeles?
Dr. Boyd performs breast augmentation using one of three incision types: inframammary (along the lower breast crease), periareolar (around the areola), or transaxillary (through the armpit). Each incision location has advantages that Dr. Boyd will explain to you during your consultation.
There are two common sites where breast implants are placed. One is under the tissue of the breast but above the pectoral muscles (subglandular placement). This is best for women looking for significant projection and a larger breast profile (increased cleavage). It works best if there is a decent amount of breast tissue and at least a moderate body fat layer.
The other option is placing the implant under the chest muscles to provide a more natural appearance and create smoother breast contours. This option is usually better for more petite women with low body fat, since the increased thickness of tissue covering the implant tends to hide its outline and make it look more natural.
What Does Breast Augmentation in Los Angeles cost?
The cost of Los Angeles breast augmentation varies depending on several factors. The type of implants you choose, coupled with their size, shape, and placement, will affect the cost of your procedure. Facility, anesthesia, and surgeon's fees will obviously add to the final cost.
As such, you can only get an accurate breast augmentation estimate during your consultation with Dr. Boyd.
How to Find Us
Our office is located at 550 Deep Valley Drive, Suite 283, Rolling Hills Estates, Palos Verdes, CA.
To reach our office, we recommend taking the 1 or the 110 toward Palos Verdes. Then take either Hawthorne Boulevard or Palos Verdes Drive North to Silver Spur Road. We are on the left side of the street, a block after the intersection of Hawthrone and Silver Spur.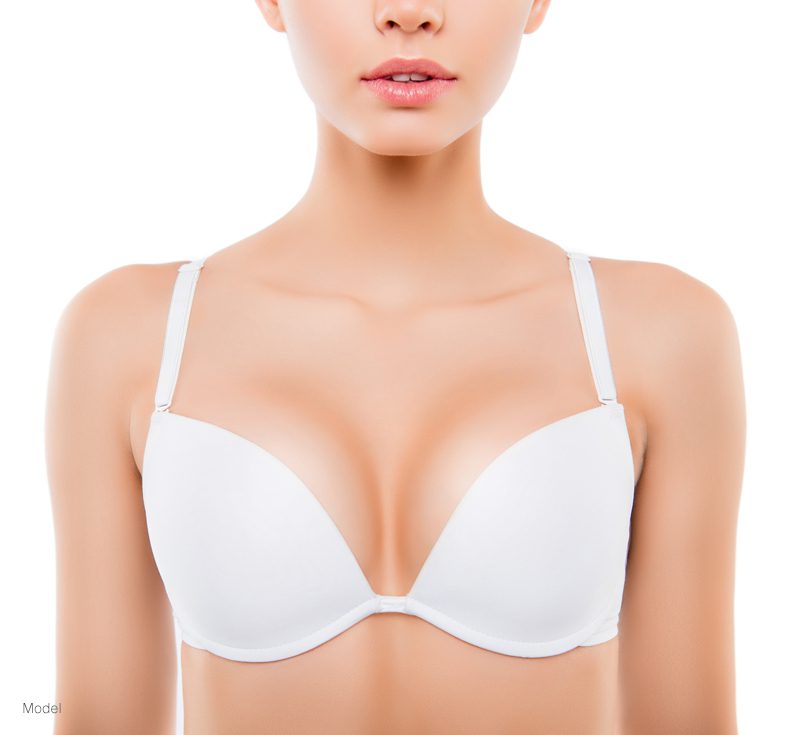 Frequently Asked Questions About Breast Augmentation:
Can you breastfeed after breast augmentation?
If you are concerned about breastfeeding, Dr. Boyd will usually suggest a submuscular implant placement in order to keep the implants away from enlarged breast ducts that may harbor bacteria. For some women, it may be better to wait until they are done having children before undergoing cosmetic breast surgery.
Interested in Learning More?
If you are interested in learning more about how you can benefit from breast augmentation in Los Angeles, California, please contact Dr. Boyd's office by calling (310) 295-2287.