Breast Augmentation for Athletes
Posted December 23, 2016 in Breast Augmentation, Breast Implants, Plastic Surgery Advice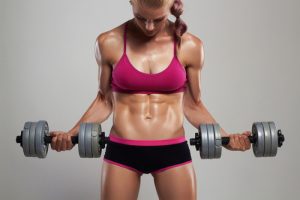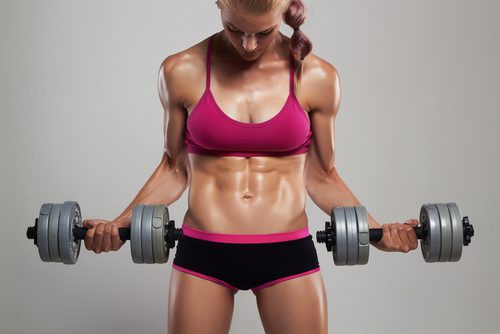 Female athletes need to put a significant amount of time and effort into training their bodies. Because the development of their physique is of such overriding importance to them, it's not surprising that many are concerned about the appearance of their breasts. If you're an athlete and wish you had larger, more shapely breasts, breast augmentation may be worth your consideration. By taking into account the following factors, you can achieve excellent breast augmentation results that work well for your athletic figure and lifestyle.
Naturally Small Breasts May Affect Implant Type, Placement, and Size
Physically active women often have little breast tissue due to either genetics or their active lifestyle. Regular physical activity often leads to a loss of body fat, even from places we don't want to lose it, such as the breasts. Consequently, these women may have less fat in their breasts, and they will have to be careful with their choice of implants so that their results look natural.
Implant Recommendations
As with any body type, implants for an athletic build should look real. Silicone implants may be recommended, as they tend to produce more natural-looking and -feeling results. Additionally, women with naturally smaller breasts should consider small or moderately sized breast implants. Large implants may produce unnatural-looking results if you have insufficient natural breast tissue to start with.
Implant Placement Recommendations
Women who have little breast tissue are typically poor candidates for subglandular (over the muscle) implant placement. Submuscular placement can achieve results that look more natural. With proper surgical technique, submuscular implant placement will not distort the appearance of the breasts when you engage in strength training for the pectoral muscles.
Reclaiming Femininity
As shapely breasts are conceptually tied to femininity, athletic women who lack a prominent bust may feel less feminine. A lack natural curves can affect self-image and behavior. Breast augmentation can help you achieve a more womanly physique so that you look more feminine and feel more confident in your beauty.
Handling Surgical Recovery
Breast augmentation surgery will require you to take time off from exercise so that your body can heal. You may need to wait a full six to eight weeks before resuming strenuous physical exercise, including cardiovascular activities and lifting weights. If you are a physical trainer or in a similar occupation, you will need to take sufficient time off to ensure that your recovery goes smoothly. To reduce your likelihood of developing surgical complications, it is important to wait until Dr. Boyd has given permission before you resume your normal exercise routine.
Potential Lifestyle Changes
While breast augmentation could change aspects of your lifestyle, it will not prevent you from engaging in the activities you love. Implants can affect your exercise routine during surgical recovery and afterward as you adjust to your new figure. At first, it may feel like your breasts are suddenly "getting in the way" and limiting your range of motion. They may affect your natural balance, the lateral movement of your arms, and how you move in general. Nonetheless, you should be able to adjust and find ways to adapt. Breast implants should not prevent you from living an active lifestyle.
Women who prefer high-impact activities such as running may find that implants change their running style or exercise habits. Even so, with a high-quality, well-supported sports bra to relieve the weight and minimize movement, you should be able to continue your preferred exercise routine (even running!). Bear in mind that larger breasts naturally bounce and move more, especially during high-impact exercises.
Achieving Your Goals
Breast augmentation can help any woman, athlete or not, achieve her aesthetic goals. If you have a vision of yourself that you'd like to achieve and breast implants are a part of that vision, schedule your personal consultation with Dr. Brian Boyd. Be open with him about your active lifestyle and your goals, and together the two of you can discuss all relevant details and options to make your goals a reality.
Dr. Brian Boyd is a board-certified plastic surgeon with extensive experience helping women achieve their desired figures with breast augmentation surgery. To schedule your consultation with Dr. Boyd, call (310) 597-4734 or complete our online contact form today.