Facelift: Manhattan Beach
Posted June 03, 2019 in Facelift
Patients who live in the Manhattan Beach area are just a short trip down the CA-1 away from a very experienced plastic surgeon who can help them achieve their aesthetic desires. Many patients want a facelift but are not sure what it involves. Briefly, a facelift is a surgical procedure designed to lift and tighten the skin of the face to restore the appearance of youth—your youth!
Why Get a Facelift?
As we grow older, our facial skin starts to lose elasticity, which creates sagging, wrinkles, fine lines, creases, and other bothersome stigmata of the aging process. These concerns are addressed by a facelift, which is designed to produce smoother skin, tighten sagging jowls and neck folds, restore volume, and produce a younger appearance.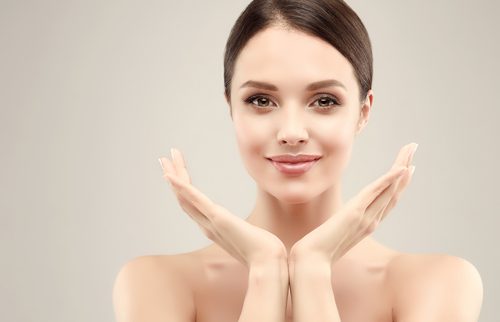 What Does a Facelift Entail?
There are various procedures available under the name of 'facelift', each designed to address a particular problem or tackle a certain extent of deformity. The choice of procedure is generally determined more by the anatomical problem than simply by patient choice. Dr. Boyd will fully discuss with you the options that are available in your particular case.
Superficial Muscular Aponeurotic System: The SMAS approach targets the underlying muscular and fascial structures of the face in order to tighten the support of the neck and jowls. Incisions are made within the hairline and extend behind the ears. Facial supporting structures and superficial neck muscles are tightened to eliminate neck folds and reposition tissues. The skin is then redraped to cover the new contours.
Minimal Access Cranial Suspension: The MACS method targets the underlying muscular structures also but the incisions are limited to reduce scarring. Younger patients with fewer signs of aging typically benefit the most from this approach. The incisions are made at the front of the ears and extend to the earlobes. The facial muscles are tightened, and excess skin is removed if necessary. Local anesthesia may be used for this procedure, as it is less invasive.
Facelift Recovery
Most patients experience mild to moderate bruising, numbness, redness, swelling, and tightness in their face up to one week after the procedure. Discomfort can be controlled with pain medication. Resting with your head elevated for at least one week after your surgery can help minimize these symptoms. Following your postoperative care instructions can help your recuperation be more comfortable. Many patients can resume work and regular activities within two weeks. More strenuous physical activities should be limited for up to four weeks.
Where Should I Get My Facelift?
Dr. Boyd offers many cosmetic services, including facelifts, breast augmentation, mommy makeover, and rhinoplasty for patients in Long Beach, Palos Verdes Peninsula, Torrance, Redondo and Hermosa Beaches, and the Los Angeles area in general. With over 25 years of aesthetic surgical experience, Dr. Boyd specializes in cosmetic surgery to enhance his patients' appearance while maintaining functionality. Before-and-after photos can be viewed on his website illustrating how he has helped thousands of patients achieve their aesthetic goals and maintain their results over the years.
Expected Results
After a facelift, patients can see results that last for many years. Making lifestyle changes can help prolong your results, such as reducing direct sun exposure, eliminating tobacco use, and adopting a regular skin care regimen. Maintenance treatments such as fat grafting, facial fillers, BOTOX® Cosmetic, and chemical peels can help retain your youthful appearance.
If you would like to learn more about facelifts in the Manhattan Beach area, schedule a consultation with Dr. Boyd by calling (310) 597-4734 or filling out our online contact form.